We are so stoked about this cover reveal for Gena Showalter and Jill Monroe's latest novel!
---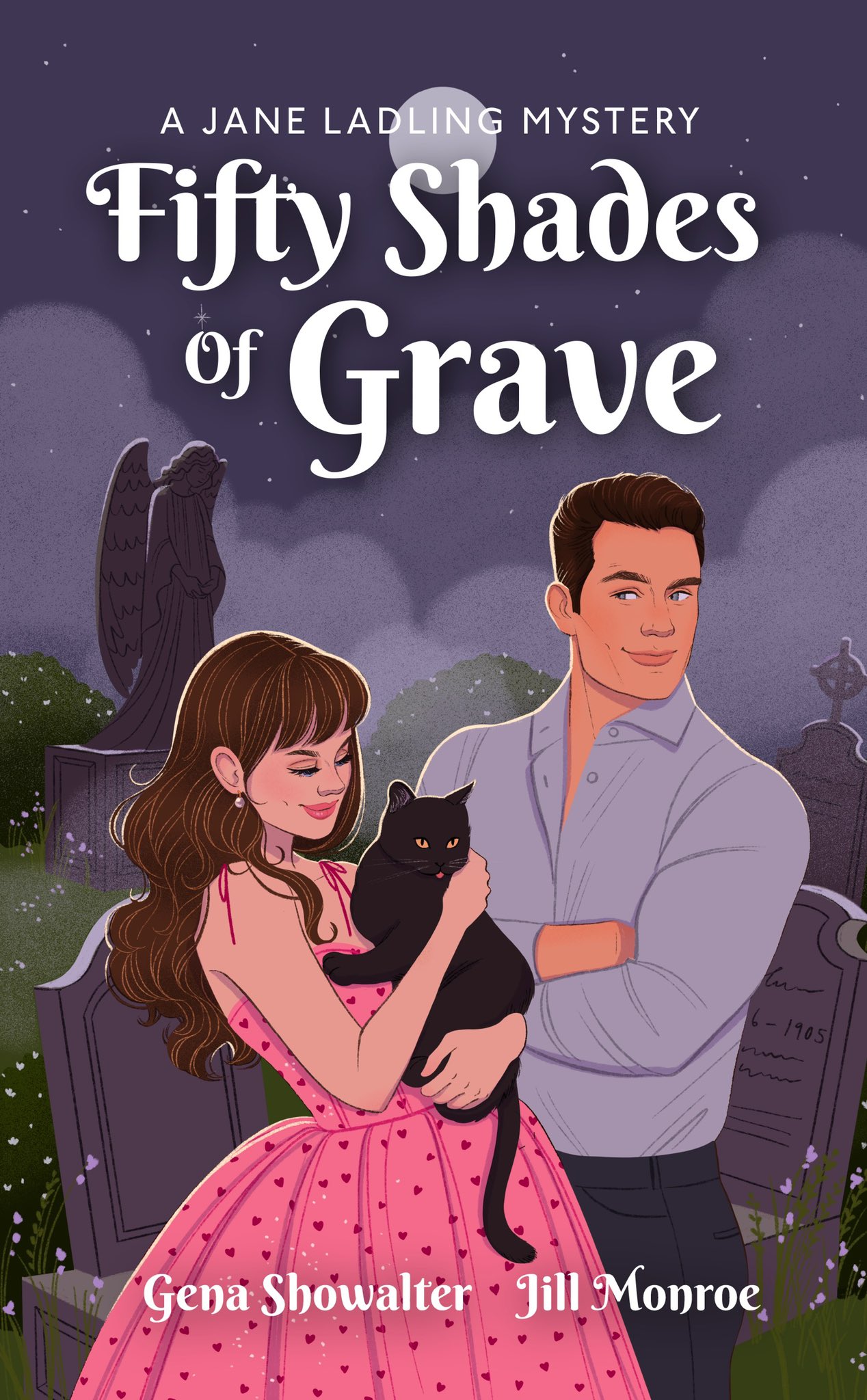 Fifty Shades of Graves
Author: Gena Showalter and Jill Monroe
Reading Level: Adult
Genre: Mystery
Publisher: Author Talk Media LLC
She suspects everyone of everything. Now, everyone suspects her.

For cemetery owner and world's best fur-mom Jane Ladling, death is her business, romance is her misfortune and suspicion is her passion. When she discovers a fresh body on her porch, she calls Special Agent Conrad Ryan, her smoke-show of a boyfriend. Who isn't actually her boyfriend. Whatever. It's complicated, especially now that she's being framed for the murder of the only "hard-hitting" journalist in the small town of Aurelian Hills, Georgia.

Determined to clear her good name, Jane dives headlong into following the clues––with best friends Fiona and Beau at her side. But can she identify the killer before she goes to jail? Or worse…there's another victim?
---
Gena Showalter is the New York Times and USA TODAY bestselling author of over seventy books, including the acclaimed Lords of the Underworld series, the Gods of War series, the White Rabbit Chronicles, and the Forest of Good and Evil series. She writes sizzling paranormal romance, heartwarming contemporary romance, and unputdownable young adult novels, and lives in Oklahoma City with her family and menagerie of dogs and cats.
Jill Monroe is the international best selling author of over fifteen novels and novellas. Her books are available across the globe and The Wrong Bed: Naked Pursuit has been adapted for the small screen for Lifetime Movie Network. When not writing, Jill makes her home in Oklahoma with her husband, enjoys daily walks with her dog Zoey, texting with her two daughters who are away at college and collecting fabric for items she'll sew poorly