I'm sure you have seen my review, tweets and mentions that
TRIAL BY FIRE
is one of top favorite reads of 2014. This book by Josephine Angelini (Author of the
Starcrossed series
) got hold of me and didn't ease up at any point in time. I laid in bed until I finished it and still weeks later, I can't stop thinking about the book.
I STRONGLY recommend everyone to read this book when it releases September 2nd. You might not be a fan of stories that deal with witches, witchcraft and magic but neither was I, until
TRIAL BY FIRE
put a trance on me. Check out my review of Trial by Fire
HERE
.
Now here are somethings you can check out before Tuesday's release. They have shared deleted scenes on the Trial by Fire website. Here are links to each section. Plus check out the Author & book trailer below and you can click on the book cover to be taken to Amazon to pre-order (read the first 6 chapters for free).
---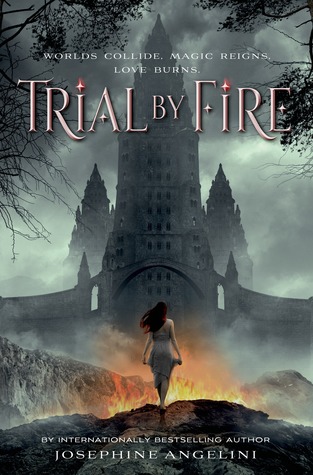 Trial by Fire
The Worldwalker Trilogy #1
Release Date: Septmeber 2nd 2014
Publisher: Feiwel & Friends
This world is trying to kill Lily Proctor. Her life-threatening allergies keep her from enjoying experiences that others in her hometown of Salem take for granted, which is why she is determined to enjoy her first high school party with her best friend and longtime crush, Tristan. But after a humiliating incident in front of half her graduating class, Lily wishes she could just disappear.

Suddenly, Lily is in a different Salem—one overrun with horrifying creatures and ruled by powerful women called Crucibles. Strongest and cruelest of them all is Lillian . . . Lily's other self in this alternate universe.

In Josephine Angelini's Trial by Fire, what makes Lily weak at home is what makes her extraordinary in New Salem. In this confusing world, Lily is torn between responsibilities she can't hope to shoulder alone and a love she never expected.