---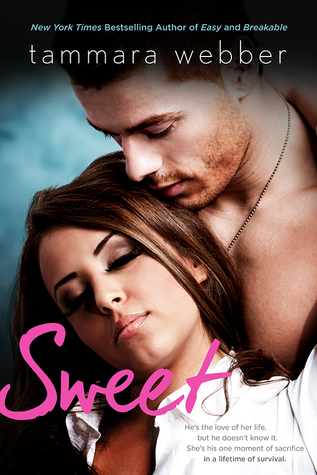 Sweet
Contours of the Heart #3
Author: Tammara Webber
Reading Level: New Adult
Genre: Contemporary
Released: April 27th 2015
He's the love of her life, but he doesn't know it.
She's his one moment of sacrifice in a lifetime of survival.

He was damaged and wild, but resilient.
She's always been obedient. Now she's restless.

Home for the summer between college and med school, Pearl Torres Frank knows two things: Boyce Wynn is the embodiment of everything she should run from, and everything she wants to run to. Rebellious and loud. Unconcerned with society's opinion of him. Passionate. Strong. Dangerous.

And one more trait he hides from everyone but her:
Sweet.
---
About Tammara Webber:
Author of Breakable, Easy, and the Between the Lines series.
I'm a former undergraduate academic advisor, married to my high school sweetheart, mother to three adult children and four very immature cats.
Please check my blog for book updates. If you have questions, I have an FAQ tab there, with a public email address listed for anything not covered.