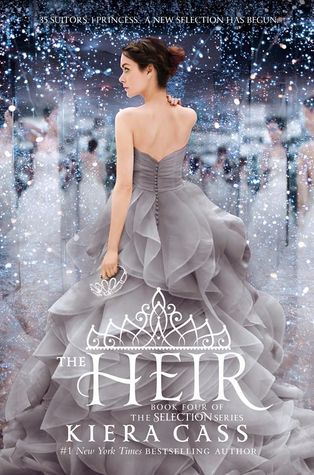 The Heir
The Selection #4
Published: May 5, 2015
Publisher: HarperTeen
Princess Eadlyn has grown up hearing endless stories about how her mother and father met. Twenty years ago, America Singer entered the Selection and won the heart of Prince Maxon—and they lived happily ever after. Eadlyn has always found their fairy-tale story romantic, but she has no interest in trying to repeat it. If it were up to her, she'd put off marriage for as long as possible.

But a princess's life is never entirely her own, and Eadlyn can't escape her very own Selection—no matter how fervently she protests.

Eadlyn doesn't expect her story to end in romance. But as the competition begins, one entry may just capture Eadlyn's heart, showing her all the possibilities that lie in front of her . . . and proving that finding her own happily ever after isn't as impossible as she's always thought.
---
Shaun the Sheep Movie
Release Date: August 7th 2015
Diretors: Mark Burton, Richard Starzak
Writers: Mark Burton, Richard Starzak
Producers: Julie Lockhart and Paul Kewley
When Shaun decides to take the day off and have some fun, he gets a little more action than he bargained for. A mix up with the Farmer, a caravan, and a very steep hill lead them all to the Big City and it's up to Shaun and the flock to return everyone safely to the green grass of home.

Lionsgate presents a Studiocanal and Aardman Animations production.