Welcome to our stop on the
Nameless
tour for Jennifer Jenkins. This tour is hosted by
Month9Books
.
---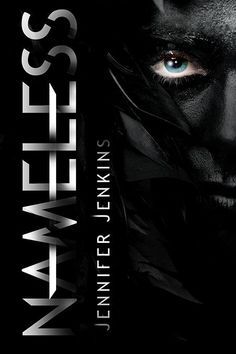 Nameless
Author: Jennifer Jenkins
Reading Level: Young Adult
Genre: Fantasy
Released: October 6 2015
Publisher: Month9Books
Four clans have been at war for centuries: the Kodiak, the Raven, the Wolf and the Ram. Through brutal war tactics, the Ram have dominated the region, inflicting death and destruction on their neighbors.

Seventeen-year-old Zo is a Wolf and a Healer who volunteers to infiltrate the Ram as a spy on behalf of the allied clans. She offers herself as a Ram slave, joining the people who are called the "nameless." Hers is a suicide mission – Zo's despair after losing her parents in a Ram raid has left her seeking both revenge and an end to her own misery. But after her younger sister follows her into Rams Gate, Zo must find a way to survive her dangerous mission and keep her sister safe.

What she doesn't expect to find is the friendship of a young Ram whose life she saves, the confusing feelings she develops for a Ram soldier, and an underground nameless insurrection. Zo learns that revenge, loyalty and love are more complicated than she ever imagined in the first installment of this two-book series.


---
If Nameless was turned into a movie, I see these actors portraying my characters.
Yes! Let's do this:
Zo:
I could maybe see Lily Collins filling Zo's role
Or maybe Alexandra Daddario
Both have the eyes of a Wolf, but Daddario might have the edge because she seems to possess a little more grit.
OH! Emma Watson would be fantastic, as well.
Gryphon:
I envision someone like Garrett Hedlund…
Or maybe Liam Hemsworth …
Joshua:
Maybe Blake Neitzel
Tess:
I go with Abby White!
Gabe:
Maybe Diego Boneta from Rock of Ages
---
With her degree in History and Secondary Education, Jennifer had every intention of teaching teens to love George Washington and appreciate the finer points of ancient battle stratagem. (Seriously, she's obsessed with ancient warfare.) However, life had different plans in store when the writing began. As a proud member of Writers Cubed, and a co-founder of the Teen Author Boot Camp, she feels blessed to be able to fulfill both her ambition to work with teens as well as write Young Adult fiction.
Jennifer has three children who are experts at naming her characters, one loving, supportive husband, a dog with little-man syndrome, and three chickens (of whom she is secretly afraid).
1 winner will receive a signed paperback of NAMELESS. US Only.
3 winners will receive a signed NAMELESS Swag including a "Clan Club" Card and Clan temporary tattoos. US Only.