How to Disappear
tour for Ann Redisch Stampler. This tour is hosted by
Rockstar Book Tour.
---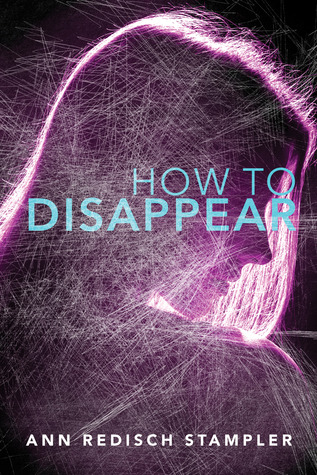 How to Disappear
Author: Ann Redisch Stampler
Reading Level: Young Adult
Genre: Mystery/ Thriller
Released: June 14, 2016
Review Source: Simon Pulse
This electric cross-country thriller follows the game of cat and mouse between a girl on the run from a murder she witnessed—or committed?—and the boy who's sent to kill her.

Nicolette Holland is the girl everyone likes. Up for adventure. Loyal to a fault. And she's pretty sure she can get away with anything...until a young woman is brutally murdered in the woods near Nicolette's house. Which is why she has to disappear.

Jack Manx has always been the stand-up guy with the killer last name. But straight A's and athletic trophies can't make people forget that his father was a hit man and his brother is doing time for armed assault. Just when Jack is about to graduate from his Las Vegas high school and head east for college, his brother pulls him into the family business with inescapable instructions: find this ruthless Nicolette Holland and get rid of her. Or else Jack and everyone he loves will pay the price.

As Nicolette and Jack race to outsmart each other, tensions—and attractions—run high. Told in alternating voices, this tightly plotted mystery and tense love story challenges our assumptions about right and wrong, guilt and innocence, truth and lies.
INTERVIEW
Can you tell us a little bit about yourself and your new book?
I'm an avid YA reader and writer, and a lover of dark mysteries and thrillers. I've been married forever (highly recommended if with the right person) and have two lovely children, a journalist whose first YA comes out in July, and an aspiring cinematographer who works on the camera crew of one of my favorite TV shows. Before I became a full-time writer, I worked as a lawyer and as a therapist.
How to Disappear is my third novel and first thriller, a story told in two (possibly unreliable) voices. The first is Nicolette, a small-town Midwestern cheerleader whose life seems pretty great until the night she has to run – from a murder she might have committed. The other is Jack, the "good" son of a Las Vegas mobster. Jack spends his life working to live down his family's deservedly terrible reputation. And it seems to be working. He's acing high school and heading East for college. When he's blackmailed to hunt down Nicolette and get rid of her.
Without spoilers, were there any scenes you had to cut that you wished you could have kept?
I tend to write out everything, including a bunch of back story that doesn't get used in the book. Want to know about Nicolette's early childhood before her mom met her stepfather? Got it! Do I have scenes I wish I could have kept? Erm, maybe 12,000 words of them.
A lot of that was truly dreadful and didn't deserve to be printed out. But some of it was writing that I really liked. For example, in older versions, Nicolette stopped off in various other towns before she hit Galkey, Texas. There's this one scene in which she breaks into the backyard of a vacationing family with a house near a bus station and eats tomatoes in their garden, hoses herself off, and swims in their pool, that has all kinds of sensory details I liked so much. Unfortunately, it didn't add anything to her characterization or advance the plot…
What were your biggest challenges in writing How to Disappear?
The biggest challenges were
1.) keeping the two voices distinct and consistent with the two characters, and maintaining an authentically male feel for Jack, and
2.) making sure that the characterization and information layered into the story supported the plot twists and kept them plausible.
What's your ideal environment for writing?
Quiet room with a picturesque view. Comfy couch. Dog. Chocolate.
Have you written a book for yourself that you absolutely love yet you can't seem to get it published?
Not yet! (Now I feel as if I need to do something very superstitious so as not to jinks myself and keep the Evil Eye away.)
What encouragement helped you along the way?
Beyond the fact that my family has been unstintingly supportive of my work, there's a very generous YA writing community out there.
What's next for you?
This sounds like a joke, but seriously, I've been writing an historical thriller that's based on true events so dark that I wrote most of a bright, funny romantic thing to say sane during the process. So either one of these could be next.
---
Ann Redisch Stampler is the author of the young adult novels Afterparty and Where It Began as well as half a dozen picture books. Her work has garnered an Aesop accolade, the National Jewish Book Award, Sydney Taylor honors, the Middle East Book Award, and Bank Street Best Books of the Year mentions. How to Disappear (Simon Pulse, 2016), her first young adult thriller, will be released on June 14, 2016. Ann lives in Los Angeles, California, with her husband Rick.
ONE (1) winner will receive a $50.00 gift certificate for The Book Depository, Signed HOW TO DISAPPEAR bookmarks + a Nicolette's disguise inspired Smashbox makeup kit.
OPEN INTERNATIONAL
a Rafflecopter giveaway
Follow the TOUR
Friday, June 24th:
Saturday, June 25th:
Sunday, June 26th
Monday, June 27th: