---
EVERY LITTLE THING
Hart's Boardwalk #2
Author: Samantha Young
Reading Level: New Adult
Genre: Contemporary Romance
Released: March 7, 2017
Review Source: Berkley
Hartwell, Delaware—the perfect place to get away from it all, and find what you never knew you needed…

Bailey Hartwell has many reasons to feel content—her successful business, a close circle of friends, and her steady boyfriend…even if their romance feels staid after ten years without a serious commitment. The only challenge in her life comes in the form of sexy businessman Vaughn Tremaine. She thinks the ex-New Yorker acts superior and that he considers her a small-town nobody. But when Bailey's blindsided by a betrayal, she's shocked to discover Vaughn is actually a decent guy.

Vaughn admires Bailey's free spirit, independence, and loyalty. As his passion for her has grown, his antagonism toward her has only worsened. Every little thing Bailey does seduces him. But when Vaughn's painful emotional past makes him walk away in fear he will hurt her, it opens an old wound in Bailey, and she uncharacteristically retreats.

Once Vaughn begins to realize he's made the biggest mistake of his life, he has no choice but to fight like he's never fought before to convince Bailey that the love they've found together only comes around once in a lifetime.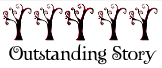 I was SOOOOOO Glad to be back at Hart's Boardwalk! Every Little Thing was one of my most anticipated books of 2017 so I could not wait to get my hands on this book!! Samantha Young NEVER disappoints. This book lived up to all my expectations. Just like with the first book, I was sucked in immediately!
As soon as I started reading Vaughn and Bailey's book, it was like no time had passed for me. I was sucked back into the world Samantha created in no time. My interest was definitely piqued in the first book about Vaughn and Bailey so I was so glad to read their stories. I absolutely LOVED Bailey's character. She was such a loyal, fierce, independent woman. I loved her in the first book but even more in the second book.
Samantha Young is the queen at writing alpha males, and Vaughn is no different. He's "a pompous, smug, wealthy, arrogant businessman". Vaughn definitely made me want to smack some sense into him a few times but he had some really great redeeming qualities. The chemistry between Vaughn and Bailey was off the charts and seriously had me needing a fan.
I'm rating this book 5 stars because it was everything I have come to love in a Samantha Young book and then some. She is one of my ALL TIME favorite authors, I would literally read her shopping list. I could not put this book down!! I cannot wait to read the rest of this series!! I highly recommend this series. Actually, I highly recommend any book by Samantha Young.